The Pickering Chronicles #1 – Route to Africa
"Life is not like water. Things in life don't necessarily flow over the shortest possible route."
― Haruki Murakami, 1Q84
Africa introduced itself to me through a book written by an Englishman who had traveled by train across the middle of Africa from the west coast to the east coast, and thence by boat to Madagascar. I read it when I was 10 or 11 years old. It sparked a dream to visit the continent that stayed with me up to now.
Life got in the way though. I got through university, spent a few years in the U.S. Peace Corps in Thailand, started a family, changed careers about every ten years, and had begun to slow down when in 2008 I met a man who would help me fulfill that dream.
May 12, 2008 there was an earthquake in China that caused massive destruction: over 90,000 people killed or missing; over 400,000 injured; more than 5 million people left homeless. I saw the immediate aftermath on TV and told my wife we ought to go help if we can. She agreed.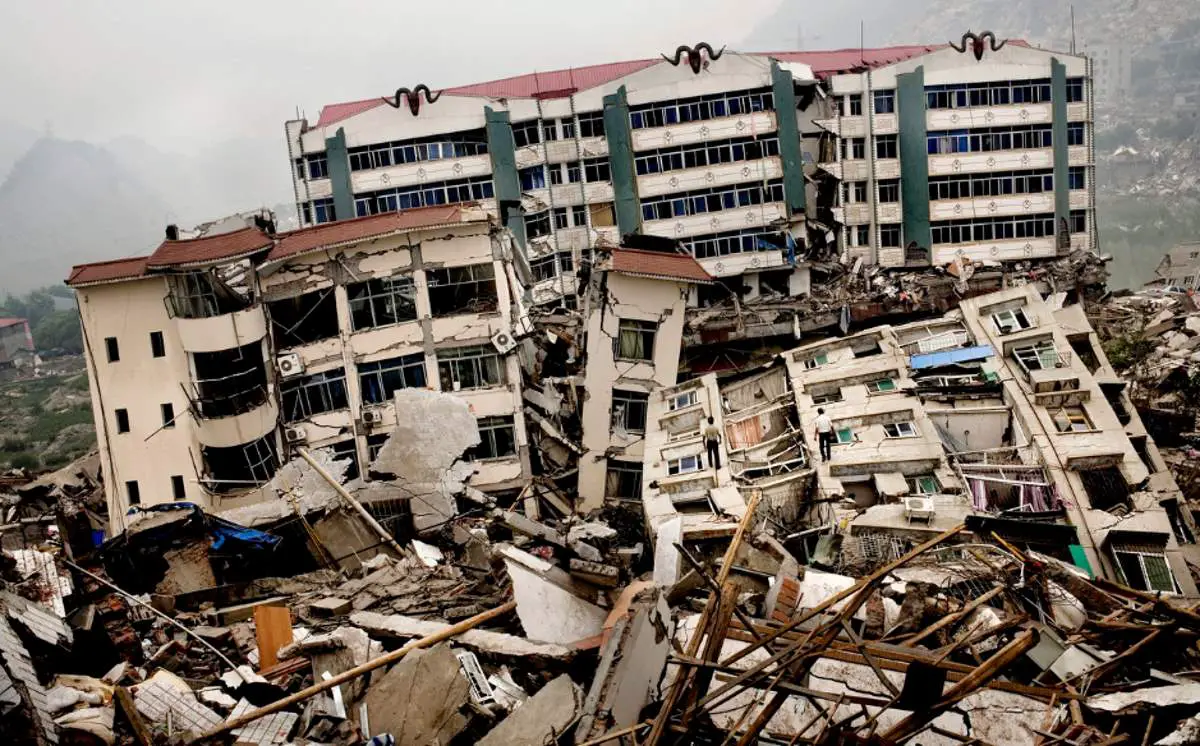 We started to look for someone to live in the lower half of our house so that it would remain occupied while we were gone. That is how I met Chen Wei. His wife heard about our rental opportunity from someone in our church. When he found out our reason for travel he showed us videos he had made just the week before, traveling around the devastated areas in Sichuan Province. Spur of the moment, he had gone from his home in Africa to China to see what he could do to help. We immediately "clicked."
My wife and I did go to China to assist in the earthquake aftermath and ended up spending four years there. Chen Wei, his wife and son lived in our house. I taught at Southwestern University of Finance and Economics in Chengdu (40 km from the epicenter) and worked with student groups to assist surviving families in a number of ways. Between school terms we came back home.
In Calgary, Chen Wei told me about his work in Africa. At first I thought he was full of BS. The truth is, he is the only Chinese big game hunting outfitter in Zimbabwe, and maybe in all of Africa. He makes his living outfitting and guiding rich Chinese businessmen to collect trophies.
Whenever we met he did his best to pull me into agreeing to the absurd idea of me hunting in Zimbabwe. One day I sat with him at the kitchen table. He looked through the sliding glass doors to the two-storied house just across the way. "See that house?" he asked me. "From here to that window — that's just about how close you need to be to kill an elephant." It was damned close. "And," he added, "when you're this close, the elephant looks as big as that house!"
He looked at my face. "Do you think you would be afraid?" he asked me. Then he answered for me, "Damn right you will be afraid. I'm afraid when I'm there. It's only dangerous game, you know, when you're close. I'm always happy to know my PH is right next to me. Much danger but you would like it." Much nervous laughter!
Another time, "You come to Africa. We will go shooting — not shooting, hunting. You will see, Africa is not like you think. If you see it you will want to come back again."
He encouraged me to look at some YouTube videos. He urged me to understand the difference between white-table-cloth safaris and real hunting. He said, "Listen to me. When I take a client to South Africa to shoot white rhino, I tell you he has a 1,000% chance of getting his trophy. That is because he is shooting at a farm! If I take you hunting, we will "natural hunt"; that means, we track and track. If we go, you need to get in shape. You need to be able to walk for, say, 12 miles per day for ten days."
That really got me. "So, Chen Wei, what are our chances of getting an elephant if we go "natural hunting?"
"Maybe, I can tell you, I think 80% — no guarantee. But you will like it, believe me."
"I don't know how to shoot", I told him. "Never mind," he said, "You start now."
—-
We bought a BB gun and built a "range" in my house. Starting from one end of the ping-pong room we had enough room to shoot 15 yards through the library to the door of my shop. I built a trap for the BBs. My wife was not happy about me shooting in the house, but city bylaws prevent me from shooting in the backyard. I made it a plan to shoot my Red Ryder every day.
I began to learn about elephant populations in Zimbabwe, and government efforts to conserve them and their habitat. See these links for more:
https://conservationaction.co.za/resources/reports/zimbabwe-national-elephant-management-plan-2015-2020/
https://www.africahunting.com/threads/short-fact-sheet-zimbabwe-elephant-management.42601/
To provide 5-6,000 pounds of protein — and feed a village of 500 for a month — seemed like a worthy trophy to me.
The clincher was the encouragement I got from my wife and son. My wife was diagnosed with Alzheimer's Disease in 2016. She has declined more rapidly than any of us thought would happen. We all realize what our future holds and that, if I don't go to Africa soon, future responsibilities on my part to care for her will prevent me from ever going. They both pressed me to, "Follow your dream" — especially my wife, bless her.
LOGIC PREVAILED: By end of 2017 my thinking was If I could shoot gophers freehand standing from 75 yards, certainly I ought to be able to hit an elephant's heart (the size of two 20-lb frozen turkeys) from 25 yards.
More to follow. . .
TRP
---
Find the entire series here: The Pickering Chronicles
If Uncle Jim were a few years younger, he'd be old enough to be Thomas's son! Nevertheless, Thomas enjoys hunting, freehand shooting, and reloading. He's looked for challenges all his life and continues to seek them out. He agrees that everything goes better with Loads of Bacon!